FOR TODAY
. . . July 15, 2014
Outside my window . . . the sky is overcast and it's 72 degrees. We had storms last night, but it is supposed to clear as the morning passes.
I am thinking
. . . change. Ds turned 21 last week. Dd is apartment hunting with a friend. Dh starts a new aspect of his grad program in the fall. I am considering going back to work.
I am thankful
. . . for a fun and productive day yesterday. I finished that pair of pants I started weeks ago, hemmed a shirt, and made 2 table runners.
In the kitchen
. . . last night was a quickie version of pasta and chicken in Alfredo sauce with steamed broccoli.
I am wearing
. . . one of my cotton gowns.
I am creating
. . . a summer weight shawl and a Christmas table cloth. How's that for multi tasking?!
I am going
. . . to get a haircut this afternoon, which is really good, because I NEED one!
I am wondering
. . . about moods and stress (see I am thinking portion).
I am reading
. . . The Beautiful Mystery by Louise Penny.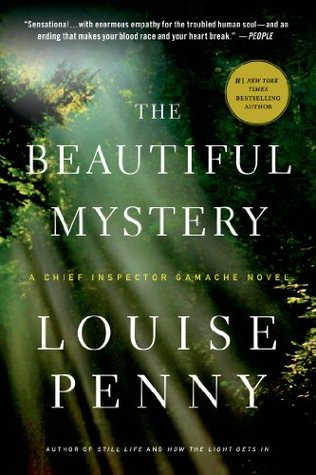 Got to finish this as it's due at the library tomorrow and I can't renew it! So good!
I am looking forward to . . .
a possible trip to the rock quarry this weekend for a refresher scuba dive with dh. We have a dive trip planned in August, and I haven't been in the water in ages, so we're going to the rock quarry for a little test run.
I am hearing
. . . dogs munching on breakfast.
Around the house
. . . things are still in good order. I'm really enjoying the new sofa. Having a fresh look encourages me to keep things picked up. My dishwasher died last week, so I've been doing dishes by hand and am happy to say that I've kept the kitchen really neat and orderly even with the extra work.
I am praying
. . . for peace. This has been a stressful summer, and I am still feeling a sense of unease almost daily.
One of my favorite things
. . . is having the house to myself. Being able to set the tone and do just what I want and need at my own pace is lovely.
A few plans for the rest of the week
. . . haircut, making desserts for the homeless again with my bestie, meeting a friend for coffee, and then who knows!
Here is a picture for thought I am sharing
. . .
"mood stabilizer" from my dh